Terpene Phenolic Resin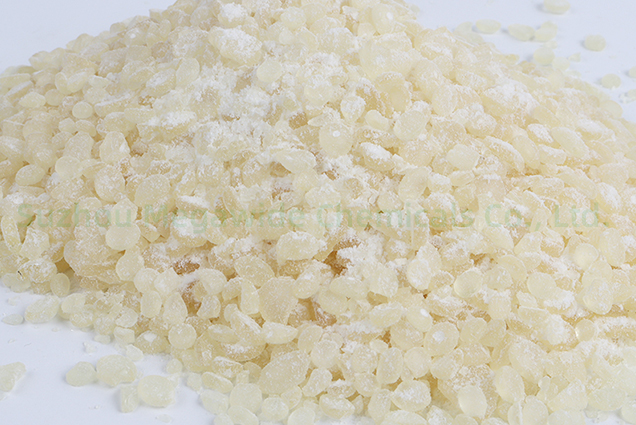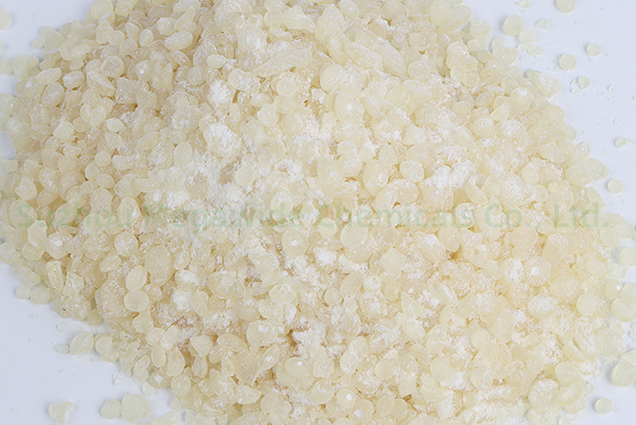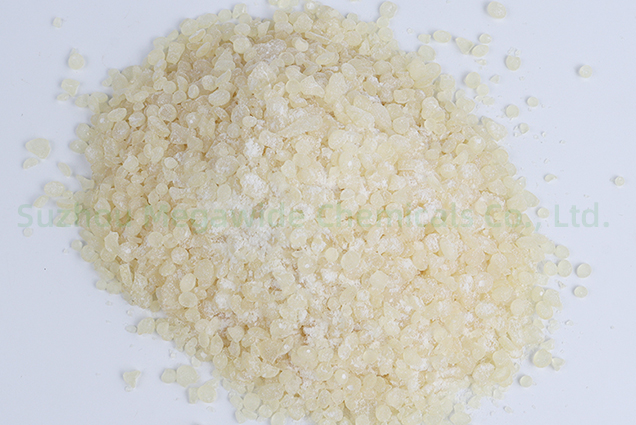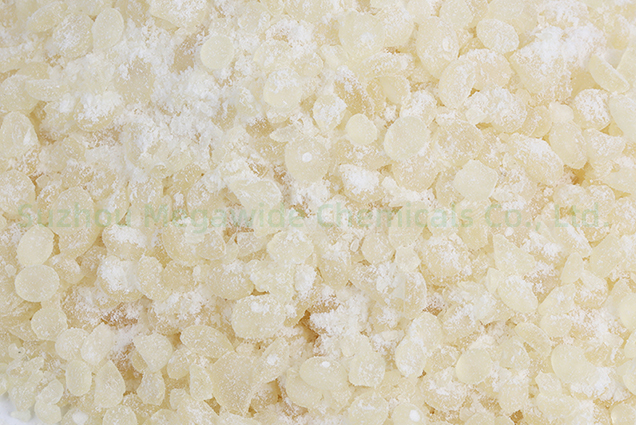 Property:
Terpene Phenolic Resin is a light yellow, transparent solid, which has suitable softening point, good heat resistance, shear resistance, water resistance, long open time, high peel strength, and excellent tackiness.
It is widely compatible with various kinds of elastomers and resins, such as EVA, SBS, SIS, SBR, CR, NR, Alkyd, Epoxy resin, Polyamide Resin etc.
It is soluble in many kinds of solvents with polar group or non-polar group, such as Toluene, Ethyl Acetate, Benzene etc.
Specification:
| | |
| --- | --- |
| Test item | Standard |
| Softening Point (Ring & Ball ℃) | 100-160 |
| Acid Value (mg KOH/g) | 20-70 |
| Color (Gardner) | 6 max |
Applications:
Used for chloroprene rubber adhesive, solvent borne acrylate adhesive, hot melt adhesive, plastics modification, rubbers, gule waters, PSA for PVC leathers, shoes, tapes, woodworking, stickers, rubbers, plastics, coatings, inks.
Specially used in graft chloroprene adhesive, as it is well reactive with cross-link agent.
Package:
25 kg paper bag or as the request of customer.
Storage:
Store in cool place, free from contamination, keep away from high temperature, fire, water, and oxidant agent.